Welcome to Can Praxis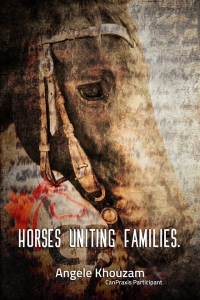 While the Canadian Forces uses team building, communications training and leadership development to prepare soldiers for war, Can Praxis uses horses to help soldiers recover from it and regain their family relationships.
The Can Praxis three day program was created by a 28 year Veteran and is designed for Veterans and First Responders, serving or retired, who have been diagnosed with PTSD and/or OSI and their Spouses/Partner/Family member. Couples who suffer the effects of PTSD /OSI will experience increased crisis and conflict in their lives. All activities at Can Praxis are designed to reduce inter-personal conflict and crisis through improved effective communication skills. View this clip: http://youtu.be/i_iwRe8zoNE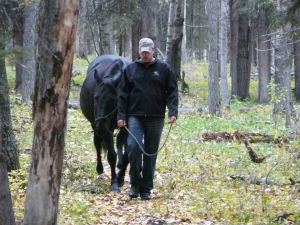 As unresolved conflict destroys relationships, and is especially common in overly stressed families, Can Praxis trains participants to manage their conflict effectively. The theoretical foundation for this is Managing Differences by Dan Dana PhD. Richard F. Celeste, former Governor of Ohio, described the book as "A practical guide for dealing with conflict. Dr. Dana moves from scholarly content to common sense with uncommon ease."
Can Praxis uses walk-along exercises with horses as a training aid. As a 'flight' animal they react to human body language. Horses react to what they see; it is their body language that speaks volumes about humans in their proximity. As EAL facilitators, we offer a translation the horses' behavior to participants in order to increase their own self-awareness.